Individual Health Insurance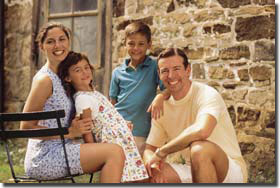 Everyone knows the importance of having health insurance. Without it, one visit to the emergency room or hospital could leave you with costly medical bills. If you and your family are not covered through your employer, you owe it to yourself to investigate the variety of plans Pacific Shiled Insurance offers to individuals.
At Pacific Shield Insurance we offer individual health insurance through several reputable companies. If you wish to receive a proposal with a description of the plans we offer, use the link below to fill out the application.
We offer several several types of health plans, like HMOs and PPOs with several deductible and co-payment plans.
For a Free Individual Health Insurance Quote please
click here.
Group Health Insurance
Are you an employer looking for the best possible coverage for your employees at the best possible price? Regardless of the size of your company, we can show you the best rates and benefits from several insurance plans. This will allow you to choose the best HMO or PPO plans for your employees.
For a Free Group Health Insurance Quote please
click here.