Motorcycle Insurance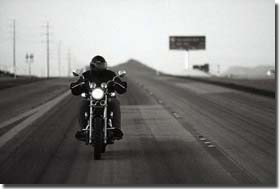 If you want to become invisible, just get on a motorcycle. Even if you are the safest rider on the road, you've probably been in a situation when a car makes a move as if you don't even exist. That's why you need to protect yourself and your pride and joy with an insurance policy from a reputable company.
Better coverage does not necessarily mean more money. The key to getting the best coverage for the lowest price is to obtain as many quotes as possible. Let an experienced agent at Pacific Shield go to work for you. Based on your motorcycle, driving history, and location, we will find the company that best suits your needs. Instead of getting the best rate from one company, you'll get the best rate from dozens of companies.
There is only one place where you can find the lowest insurance rates and that is right here at Pacific Shield Insurance Services, where you always get the best coverage at the best price. We do all the work. All you have to do is fill out the simple online form and within a few seconds our insurance agents will be searching to find the lowest possible price for you.
For a Free Motorcycle Insurance Quote please click here.