Homeowners Insurance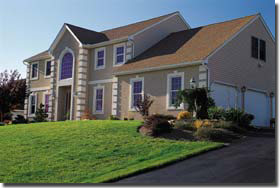 No matter what type of place you live in, or whether you rent or own, your home is a central part of your life. If you own a house, condominium or co-op, it is probably your most valuable asset. If you rent, you probably still have a lot to lose in furnishings, clothes, electronic equipment and all the valuable items you've accumulated.
That's why there's home insurance to help you protect your assets by providing the money you would need to rebuild or replace your valuable possessions should disaster strike.
Fill out our quick and easy Homeowners insurance questionnaire and compare for yourself the various companies and coverages. Independent insurance brokerages such as Pacific Shield have at their disposal the largest array of insurance companies you can find anywhere, assuring you the best price, coverage, service and personal attention that you deserve.
For a Free Homeowners Insurance Quote please
click here.